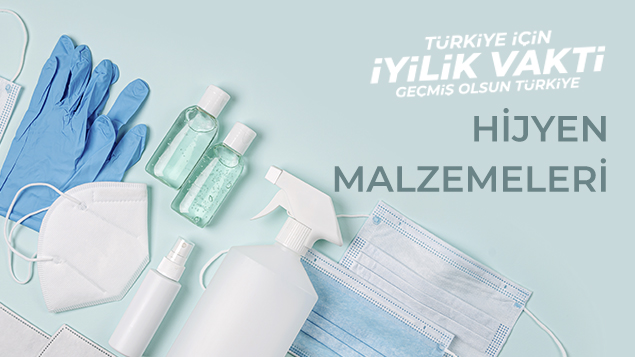 ---
Hygiene Package
We are meeting the Hygiene Materials needs of our brothers and sisters affected by the earthquake in Kahramanmaraş and 11 other provinces through the support of our donors.
With your donations, we provide and deliver all individual cleaning and hygiene products, including Liquid Soap, Shampoo, Wet Handkerchief, Toilet Paper, Paper Towels, Javel bleach, Detergent, Disinfectant, Cologne, Comb, Scissors, Toothbrush, Toothpaste, Mask, Garbage Bag.
The cost of a "Hygiene Package" is 500 TL. Our donors who wish can donate in lower and higher amounts.
You can donate any amount to this category via EFT / MONEY TRANSFER by writing "Hygiene Package" in the description section.
When you want to donate to this category through bank branches, you can also donate through the "Hygiene Package" category.
---