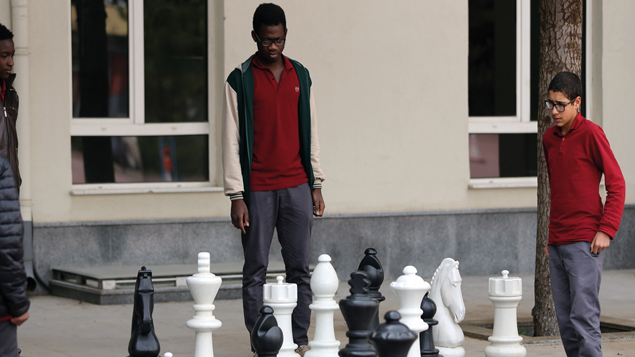 ---
International Imam Hatip High Schools Scholarship Program
It is a project that we carry out to provide Imam Khatib High School education to the students we have selected from our country and 80 different countries to train qualified human resources in our country and Muslim countries and communities, especially in religious services and religious education. The Imam Khatib High School Scholarship The program is carried out in nine International IHLs located in Ankara, Istanbul, Bursa, Konya, Kayseri, and Sivas.
International Imam Hatip High Scholarship Program Foreign and Native Students and Hafızlık (Quran Memorization) Project Schools Students benefit from these scholarships.
· 3354 students benefit from this program in the 2019-2020 Academic Term.
| | |
| --- | --- |
| International Imam Hatip High Schools Scholarship Program: | 1 expense table for a student |
| Shcolarship | 1350 TL |
| Shelter | 2400 TL |
| Transportation (airfare). | 6000 TL |
| Health expenses. | 1000 TL |
| Social and cultural activities. | 300 TL |
| Clothing aid | 250 TL |
| Residence cost | 500 TL |
| Annual total | 14.800 TL |
---