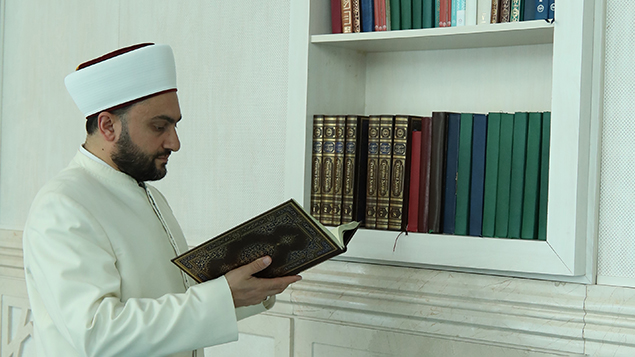 ---
Mosque/Religious Officials and Quran Courses Library
Mosques and mosques are places of shared consciousness in Islamic societies. It's the ground where feelings of unity and solidarity
reach the highest level. In every prayer with the congregation, the togetherness of bodies on the same side is the most important posture to move from unity of bodies to unity of hearts. All these are the values that teach and keep us alive to help in piety. That is why mosques have a very special position in Islam.
Moral values such as justice, mercy, and cooperation that the mosque brings to the individual have performed a great task in ensuring the peace and trust of the society. Therefore, mosques and Masjids have become the identity of Islamic societies.
In cooperation with the Presidency of Religious Affairs, our Foundation aims to build mosques and Qur'an courses with the support of our benefactors in our country and all over the world and to ensure that Tawheed, unity, vitality, love, sharing, and solidarity will surround the whole world. With the libraries we have established in our mosques where consciousness is formed, we are both raising the future generations and supporting Muslims to continue their worship and lives with authentic knowledge. We continue to build our mosques so that not only five hours can be used for prayers, but impact in every aspect of our lives. With this slogan, we touch lives with the libraries we have established in our mosques and Qur'an courses with our "My Present Is Book" projects. And you can join us in this reading expedition by presenting books to mosques, Masjids, and libraries that are built in the Quran courses. Click here for a list of books.
---