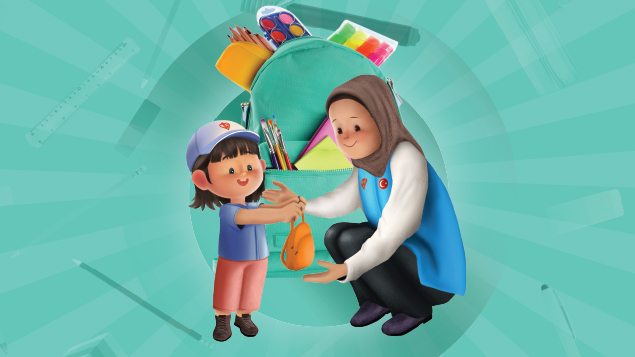 ---
Orphan Education Support Package
Messenger of Allah (ﷺ) said, "I will be like this in Jannah with the person who takes care of an orphan". Messenger of Allah (ﷺ) raised his forefinger and middle finger by way of illustration. (Al boukhari,, 25)
Our Foundation, which prioritizes education in every field, attaches special importance to the education of orphans. For nearly half a century, our Foundation has continued its journey of goodness, working to support orphans, meet their needs, and be a source of hope for their future.
While we continue to support orphans whom we protect domestically with the aid of our benefactors, we mobilize all our resources to raise educated, ethical, virtuous, and patriot generations.
Within the scope of our campaign "If You Neglect Him He Remains An Orphan", we provide educational sets containing stationery materials to orphan students studying in kindergarten (4-6 years old), primary, secondary and high schools in our country. Education sets will be prepared and delivered according to the education level of our orphans.
If you want to support the education of our orphans, you can donate 25 TL by writing YETIM and sending an SMS to 5601.
---