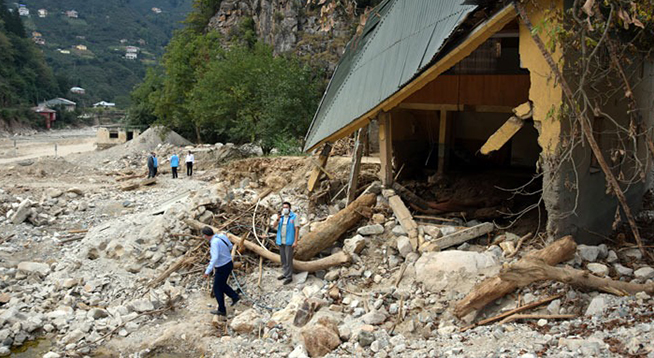 ---
Flood
As Turkiye Diyanet Foundation, we come to the aid of our siblings who are victims of natural disasters in Turkiye and abroad. In our country, we heal the wounds of our affected citizens of the flooding of the effective, heavy rains with your goodness.
In our flooded cities, houses and offices are flooded, animals are destroyed and farmland is becoming unusable. Teams of officials and volunteers are mobilizing to deliver emergency aid to the officers working in the flood zones and the victims. We are rebuilding the houses of our citizens whose houses were destroyed and unused due to flooding with your support and carrying out renovations and furnishings of damaged Mosques and Masjid. Our teams meet the needs of our citizens who suffer through your aid, which varies by region, in-kind, and in cash. By participating in this aid mobilization, you can support the protection of flooded citizens from adverse conditions and make them feel that they are not alone.
Let's not leave our siblings waiting for a helping hand helpless. You can donate 25 TL by writing SEL and sending SMS to 5601 to heal the wounds caused by the flood. You can also make donations from our online donation website, district mufti offices, TDV donation mobile application.
---