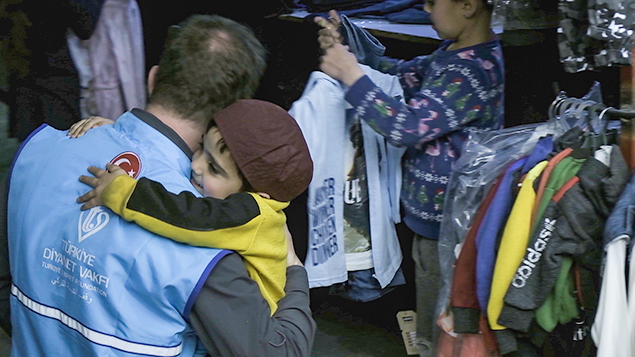 The currency you selected for this Donation is not available. You are being redirected to the homepage...
---
Bairam Clothes
During the month of Ramadan and Qurbani, when we appreciate sharing and thanking the most, we strive to be the people of humanity, becoming the hope of the needy in the lands we have heard about for the first time in our country.
We witness the smile on their faces with your Bairam clothing with your support for the oppressed and victims, especially our children, who have never been able to buy Bairam clothes in their lives in Türkiye and abroad.
You can donate 300 TL to offer a child the joy of the (Bairam) holiday.
You can donate any amount to this category via EFT/WIRE TRANSFER.
If you want to donate to this category through bank branches, you can also donate through the "Bairam clothing" category.
---