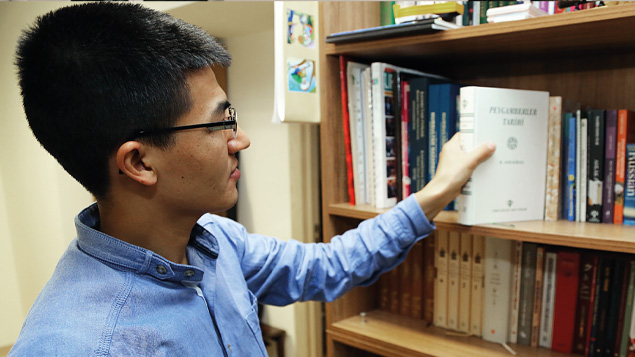 ---
Theology Faculty Scholarship Program
It is one of our projects to provide undergraduate, graduate, and Ph.D. education to the students we have selected from our country and 86 different countries to train qualified human resources in the areas needed, especially religious services and religious education, to Muslim countries and communities with our country.
It is carried out in 35 theological faculties in 30 provinces, mainly Ankara, Istanbul, Bursa, Konya and Kayseri.
International Theology (UIP), International Theology Undergraduate (UlP), Theology Academy Students benefit from these scholarships.
In the 2019-2020 Academic Year, 2364 students benefit from this program.
| | |
| --- | --- |
| Theology Faculty Scholarship Program: | 1 expense table for a student |
| Scholarship | 4500 TL |
| Shelter | 6000 TL |
| Transportation (airfare). | 6000 TL |
| Health insurance. | 1500 TL |
| Tuition fee. | 1800 TL |
| Social and cultural activities. | 1000 TL |
| Additional course fees | 300 TL |
| Annual total | 21.100 TL |
---