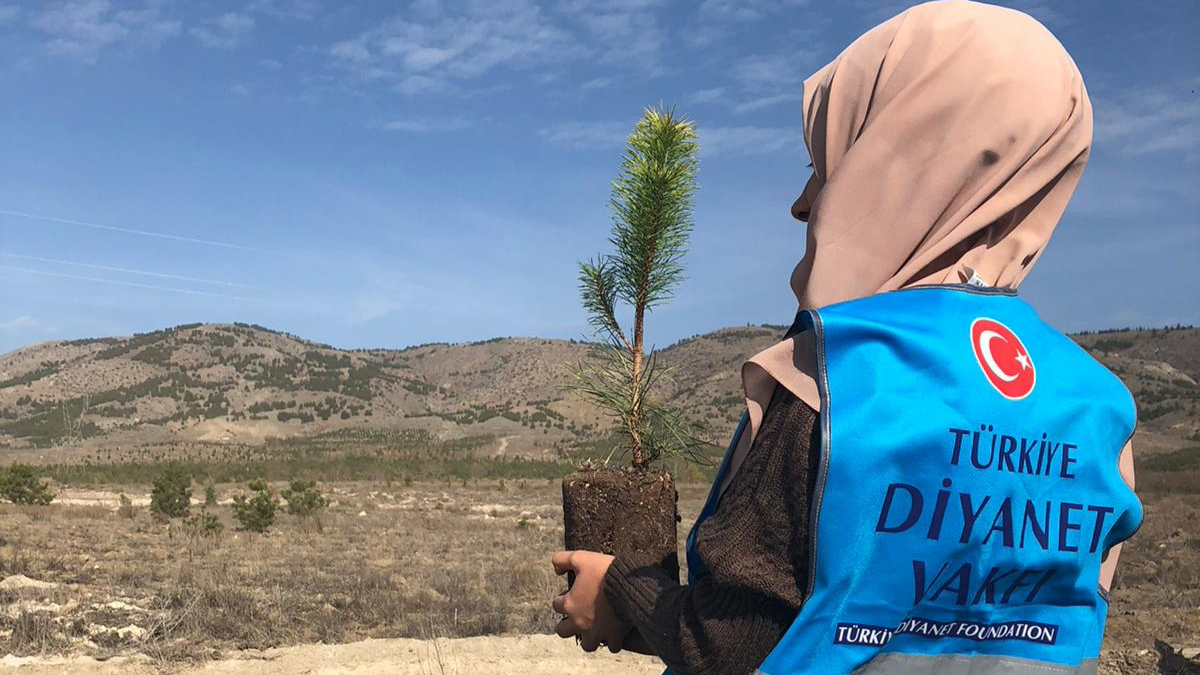 ---
1 Goodness 1 Sapling
The source of green is trees and forests are the most The important source of life on earth is the lungs, major wealth of the countries.
It is one of the main tasks of each individual to leave a greener world for the future by protecting and developing forests, the breathing source of all living things.
A tree entrusted to the ground is a value entrusted to the neighborhood, district, the city, even the community, and all faith.
As The Turkiye Diyanet Foundation, we carry out activities in all areas that touch life from education to charity and social services in our country and from around the world, while also carrying out environmental and green studies.
As the ummah of a Prophet Muhammed who said, "Let any of you plant the sapling in your hand even if the doomsday will break" (Riyâzu's-Sâlihîn, 225), we have launched a "1 Goodness 1 Sapling" campaign to regain our lost forest existence and leave a greener country for future generations.
You can donate online using our mobile application with our bagis.tdv.org address to ensure that our goodness campaign grows exponentially and that the love of trees becomes a national mobilization, that all living things become breathing resources, that our country's lungs, our forests come to life again, and that we leave a greener Turkey for the future
---