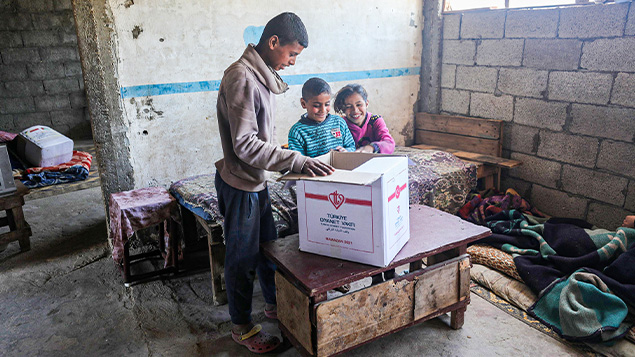 ---
Qurbani on the Needy's Behalf in Palestine
SHARE LIFE TO PALESTINE WITH YOUR Qurbanies!
We slaughter your Qurbani donations with the Assurance of the Türkiye Diyanet Foundation".
of Wajib Qurbanies to our Foundation on behalf to be delivered to our Palestinian brothers and sisters who were oppressed under the oppression and delivered to Palestinian families in need.
Our brothers and sisters who are struggling to survive under difficult conditions will survive with your Qurbani donations, which cost 5800 TL per share.
Millions of Palestinian brothers, who have been forced to live in difficulties since 1948 and want peace, stability, and security, are still exposed to Israeli oppression.
Hundreds of our brothers were martyred, thousands were injured, and left homeless as a result of the last attacks that began in Al Quds before the Eid al-Fitr and then spread to Gaza and the attacks by occupying Israeli forces on Gaza. Thousands of houses, mosques, and hospitals were destroyed or damaged as a result of the attacks.
The people of Gaza who have lost their homes need our support in fighting for their lives in schools and their relatives.
Your donations will be slaughtered by our Foundation in accordance with religious duty and delivered to the tables of our Palestinian brothers and sisters.
You can support this goodness mobilization by donating online at our bagis.tdv.org website.
---